Trail Reports
Posted: 01/23/2022 07:57 am
Status: Partially Open
Condition: Fair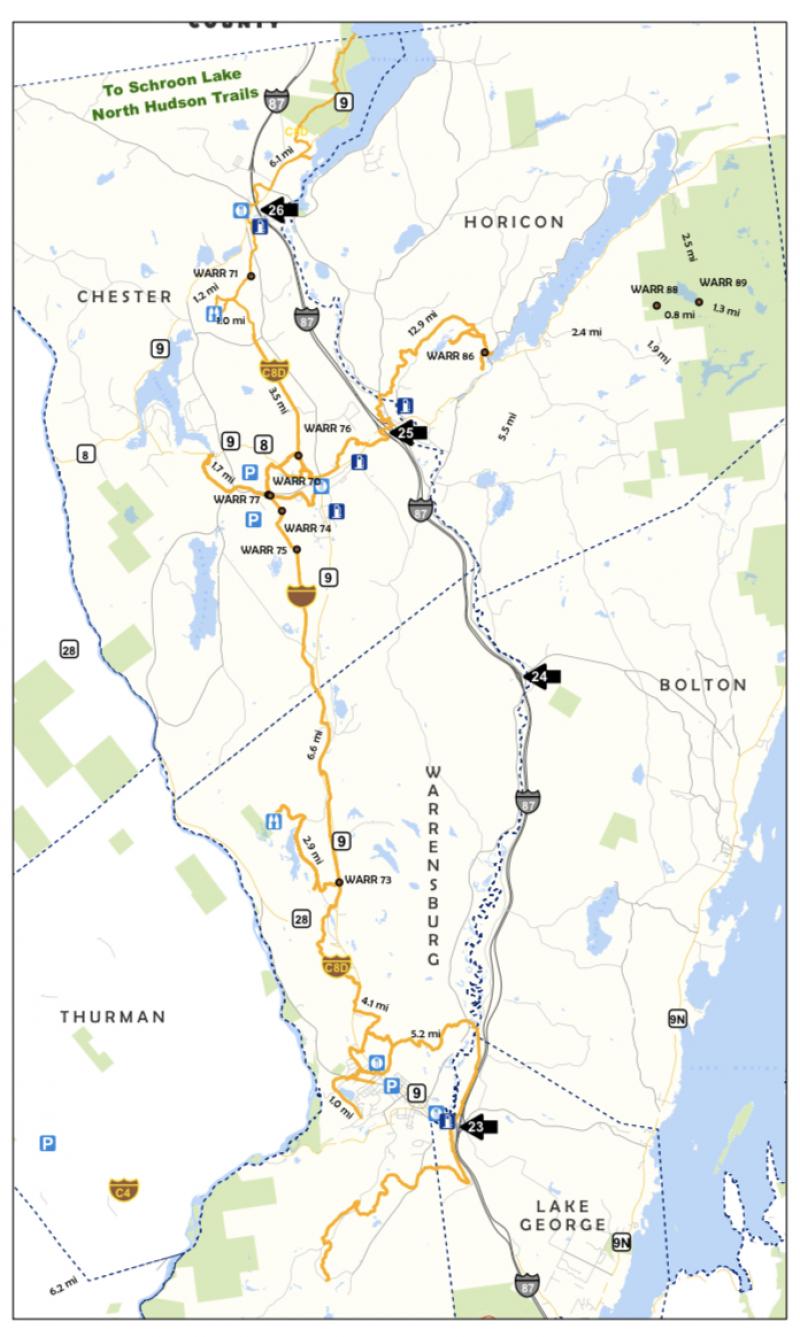 Check website for map of open trails
check the website for a map of the trails we have open.  Some spots good…. Some spots not so good!  Overall, just take it easy as we need more snow.  We groomed a little last night - but for the most part grooming will begin again when we get additional snow.  Ride safe!
Posted: 01/21/2022 08:54 pm
Status: Partially Open
Condition: Fair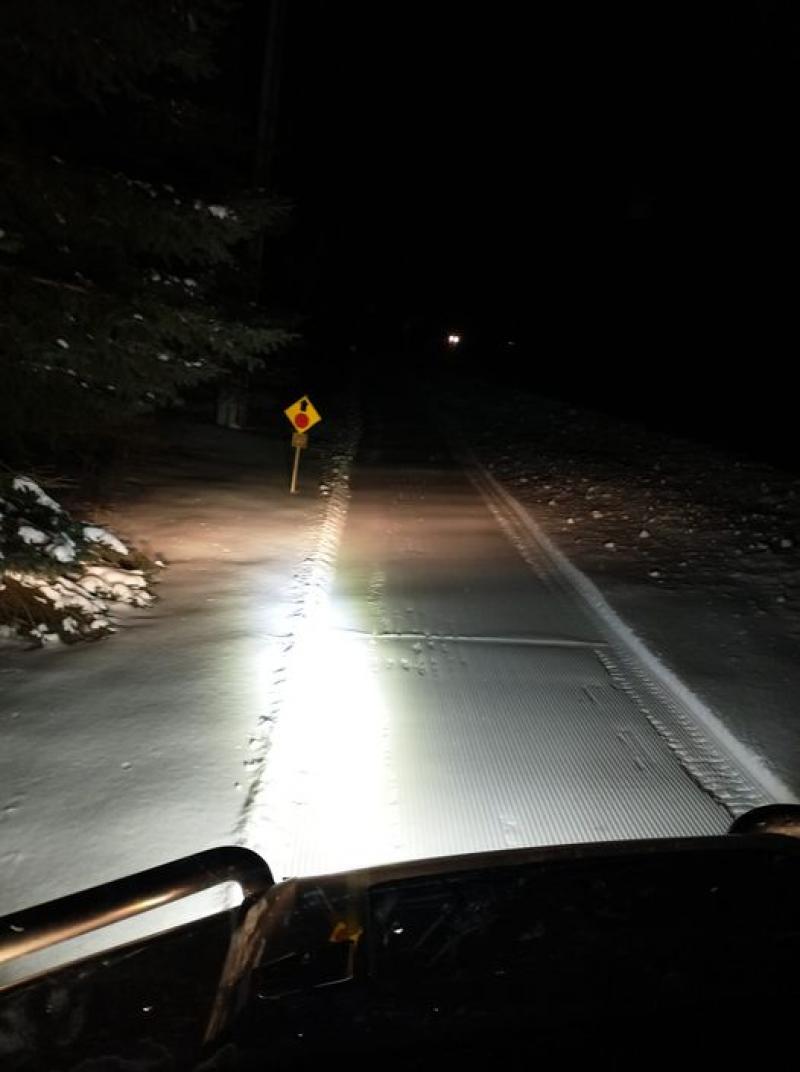 WE ARE OPEN - PLEASE RIDE SAFE!
Well everyone, a new season is upon us. This summer all of us at The Northern Warren Trailblazers Snowmobile Club have been very busy putting together a new trail. We now have a connection to the South Warren Snowmobile club. This trail will be connecting from the Mcdonald's in Lake George and will meet South Warren at Viele pond. We would like to thank all the volunteers for all of their time and dedication. Without these key people this would have never been accomplished. We have more than three plus months into building this trail. We would also like to thank the town's of Warrensburg and Lake George for the support. 
     The trails will open tomorrow. We have been out with this minimal snow for the last week trying to get snow bridges built and final signs up. We have groomed all trails from the clubhouse north to Schroon manor camp ground. The trail behind the black bear does not have its snow bridge in yet due to us not being able to get there with a large machine to do the plowing. This will be done as soon as mother nature starts working with us. We just need a bit more snow!! The trail from the clubhouse to Warrensburg has been tracked and groomed to McDonald's. The new trail from McDonald's to Viele pond is groomed But very thin. Please work with us and understand there is not much snow on the ground and this trail is a work in progress. If you as members ride the new trail and have any improvement's that you think could make a difference please don't hesitate to volunteer or let us know. The trail from the clubhouse to Brant Lake half has been groomed and the other half has been rolled. We found that there was not enough snow so we tried to get it all pinned down to start on a great base for when mother nature starts to cooperate. NONE of the trails on the other side of Brant Lake are groomed as we can not get across the lake with a machine and the trails in the woods need more snow. 
     Riding is possible but thin. RIDE AT YOUR OWN RISK!!  There are many hazards as the rocks have not been covered up. If everyone goes out and beats the trails up just remember the little bit of base that we do have will be gone and we will be starting over when more snow comes. Please ride safe and ride right and go SLOW!! We will be getting new maps at some point this year to include the new trail but currently please follow the signs and the groomed areas. Respect our new landowners and if you see them in passing please say hello and thank you!! 
Posted: 01/17/2022 11:16 am
Status: Closed
Condition: Closed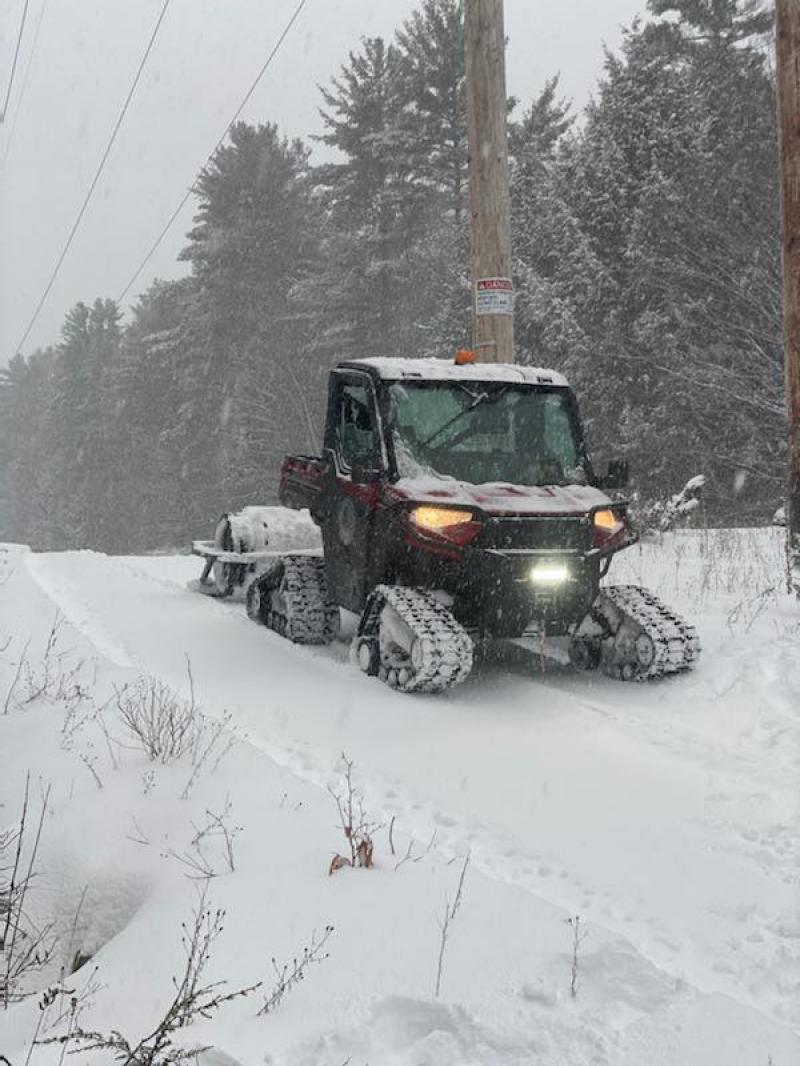 TRAILS ARE STILL CLOSED!!!!
While we did receive snow (and it is still snowing) - we need time to roll the trails and get them set up so we have an actual base to ride on!  We ask that you stay off of them until we announce they are open!!  Lakes and Open Water are NOT SAFE and there is no snow bridge at the Chestertown Fire Dept. yet.  Don't be "that guy" that is out there ruining it for everyone!