News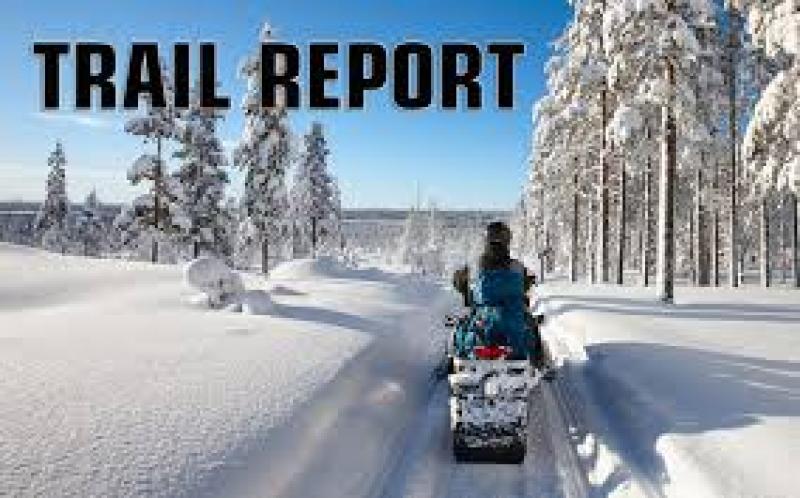 NYS Trail Coordinator Report
CLUB NEWS
COVID-19 Issues Affecting Clubs
Some clubs have started to hold their meetings, using webinar platforms or at locations where they can adhere to social distancing requirements. Many still haven't met though, from reports we are getting. Clubs need to decide for themselves as to whether to hold face-to-face meetings or not, based upon wearing face masks and/or social distancing. When hosting meetings at places of business NOT owned by the club, clubs and meeting attendees must respect those businesses' policies as well while at that meeting. Club trail work has begun for some clubs as well, with volunteers out in equipment prepping areas that needed work...again, adhering to social distancing or wearing masks when around other volunteers. All volunteers should be respectful of the other volunteers' desire to feel safe. Clubs need volunteers in order to prepare their trails, so we all hope that this virus doesn't negatively affect trail work that needs to be done.
Signing and Grooming Class Prospects
If face-to-face meetings can't occur this Fall for the Signing and/or Grooming Safety classes, we may try to host webinars instead where the presentations would be held on the instructor's screen for others to follow along. These issues will be discussed with the NYSSA Safety Committee and IF we go that route, we will announce it via our website and social media pages. If we can host face-to-face meetings, the dates and locations will also be announced.
STATE LAND NEWS
Adirondack Rail-Trail News
The Remsen-Lake Placid Travel Corridor Unit Management Plan (UMP) was finalized in April, approved by the DEC, DOT, and the APA. Requests for Proposals (RFP's) went for rail removal from Tupper Lake to Lake Placid for the trail and for the RR rehabilitation project south of Tupper Lake to Big Moose Station. The RFP's were opened on July 23rdand should be awarded by mid-Sept. We will know more about what the trail conversion on the northern-most section of the Corridor will look like for this upcoming winter season after that. Having the rails removed would be a HUGE PLUS for snowmobile travel on the state-owned Corridor. Stay tuned for more news on this subject.
Adirondack Trails Conference
Date T.B.D.
I am still attempting to find a suitable date and location for the 2020 NYSSA Adirondack Snowmobile Trails Conference. Final meeting confirmation will be decided when COVID-19 regs are determined that it will be safe to hold the face-to-face meeting of over 50 people OR we may attempt to hold a remote webinar IF enough DEC Region 5 and 6 officials can attend. If the latter can take place, it may not even need to be on a weekend, but rather on a weekday evening. IF we do get to hold this meeting, DEC staff would attend to go over their snowmobile trail project accomplishments since last year as well as to discuss new UMP's and any newly planned snowmobile trail projects. If you are interested in attending, please let me know via email as RSVP's will be required.