News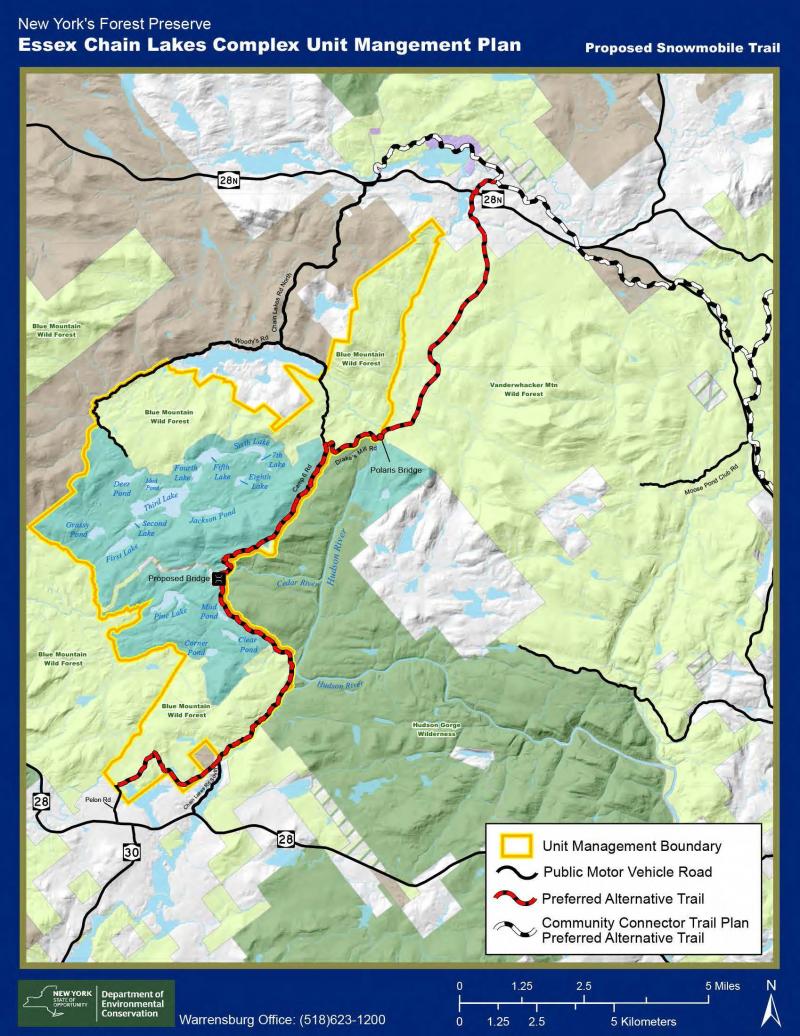 BIG WIN FOR ADIRONDACK SNOWMOBILE TRAILS
The NY Court of Appeals, the highest court in NY, issues a decision on October 22, 2019 in support of the ESSEX CHAIN of LAKES plan to allow a snowmobile trail on Chain Lake Road within the Vanderwhacker  Wild Forest Complex.    The decision tosses an appeal filed by Protect to stop the use of snowmobiles on an existing road within a half mile of the Hudson River.
Back in 2015, NYSSA submitted comments to the APA supporting DEC's plan for thew Essex Chain Tract of land between Newcomb and Indian Lake.   The then revised plan allowed for a snowmobile trail to be established on Chain Lakes Rd between Newcomb and Indian Lake.  The decision by the NY's highest court now clears the way for the trail to utilize an existing road rather than cutting new trail through the forest.
This decision is a win for outdoor recreation and for those who seek expanded access to NY's public lands.  Bravo to the high court."  stated NYSSA Executive Director  Dominic Jacangelo.
It is disappointing that the trail cannot be completed until two other lawsuits clear the court.  One lawsuit involves the proposed Cedar River Bridge and the other involves the definition of timber within the park.
You can see a map of the trail in question here. The area that was disputed was the trail near the Polaris Bridge.